Hi guys! I'm back in this new year with a blog tour- no surprise there! But trust me it's a great one!
About a year ago I read this incredible book about a boyband that saves the world. I picked it up on a whim for my train journey and before I'd even gotten to my destination (for those who know me it's no surprise that it was London), I'd finished it and was longing for more! That book was Slay by Kim Curran and Slay On Tour is the sequel which omg guys, I don't know which one I loved the most because both of them are brilliant!!
I feel incredibly lucky to have been given an advanced copy of the sequel (which I LOVED) and be a part of the blog tour for Slay On Tour. And even luckier to be hosting the author herself on my blog!! So big thank you to Stevie at Usborne for letting me take part and for sending me Slay On Tour!
If you've been following the blog tour you'll note that this is Kim's Top Pop Culture Influences Part 2 so if you haven't read Part 1, it's linked here for you to go read. Have you gone yet? Oh are you back?! Blimey that was quick! I guess you'll be wanting Part 2 now?
---
Top pop culture influences PART 2
When I set out to write Slay, I was writing purely for myself, with no intention of it ever being published – just having fun and playing around in the world I'd created. As such, I found – often subconsciously – I was throwing together all the favourite pop culture from my teens, in one gloriously absurd mash-up. When it came to writing Slay On Tour, I wanted to dial everything that I had loved about writing Slay up a notch. And that included the subtle and not so subtle pop culture references!
So, here are my top pop culture references you'll find in Slay on Tour.
Sailor Moon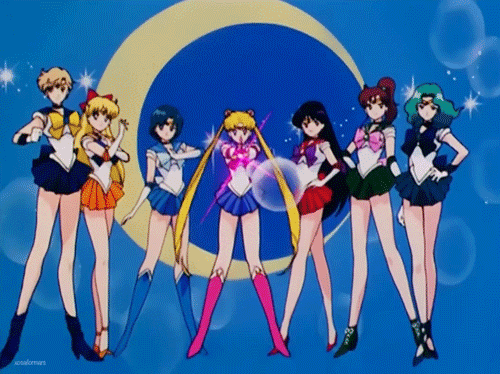 I discovered the joy of Sailor Moon pretty late – not till I was in my 20s and living in Sydney. I used to watch it every morning before going to work, revelling in the strong female friendships – something I hadn't seen enough of before or since! As Slay On Tour is set in Japan I of course had to feature some Sailor Moon-like Japanese school girls. The fact that they're possessed by demons is a twist of my own.
Kaiju Movies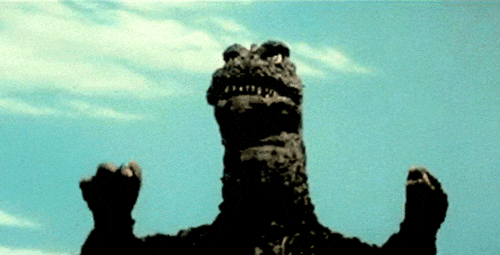 When I was a teenager I went through a phase of being obsessed with the Kaiju movies that were shown late at night on Channel Four. Godzilla. Mothra. Rodan. I loved nothing more than watching a group of Japanese scientists try and stop the very thing they'd created come and destroy them. While there are no radioactive monsters tearing up downtown Tokyo (more's the pity – maybe in the next book) I took a lot from the pacing and melodrama of those films and fed it into Slay On Tour.
Akira
I also went through a huge Manga phase – my favourite of which was Akira. I had a huge Akira poster on my bedroom wall, which came with me from house to house (I moved a lot) and even into my dorm in University. I loved the film – the neon-soaked vision of neo-Tokyo, the achingly cool biker gangs and, at its heart, the moving story about friendship and a young man battling with the dark powers within him.
Ringu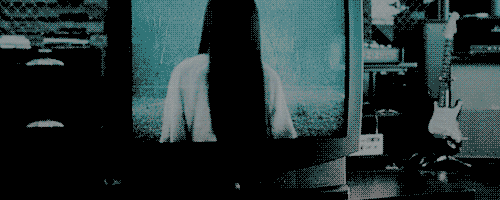 Now, many of you will be too young – or too sensible – to watch the original The Ring. But should you ever watch it, you'll see how I channelled a lot of the creeping dread of the ghost Tomoko for a particular scene in Slay On Tour. A once beautiful young woman, now turned evil haunting ghost: hair covering her face, long white dress, jerking movements, coming for you… it gives me shudders even thinking about it. And I hope I have managed to give some people a few shudders when they read that chapter!
---
Slay On Tour is out now in all places that sell books!